Question: What art reminds you of this deity?
I sorta answered this question a few months ago, when I wrote about Loki's Multifaceted Nature. I discussed six different aspects there – Loki as trickster, as Mother, as a god of the air (Loptr), as shaman, as Worldbreaker, and as Destroyer. He has many more, of course, so for this question, I looked for a few pieces that remind me of his other aspects.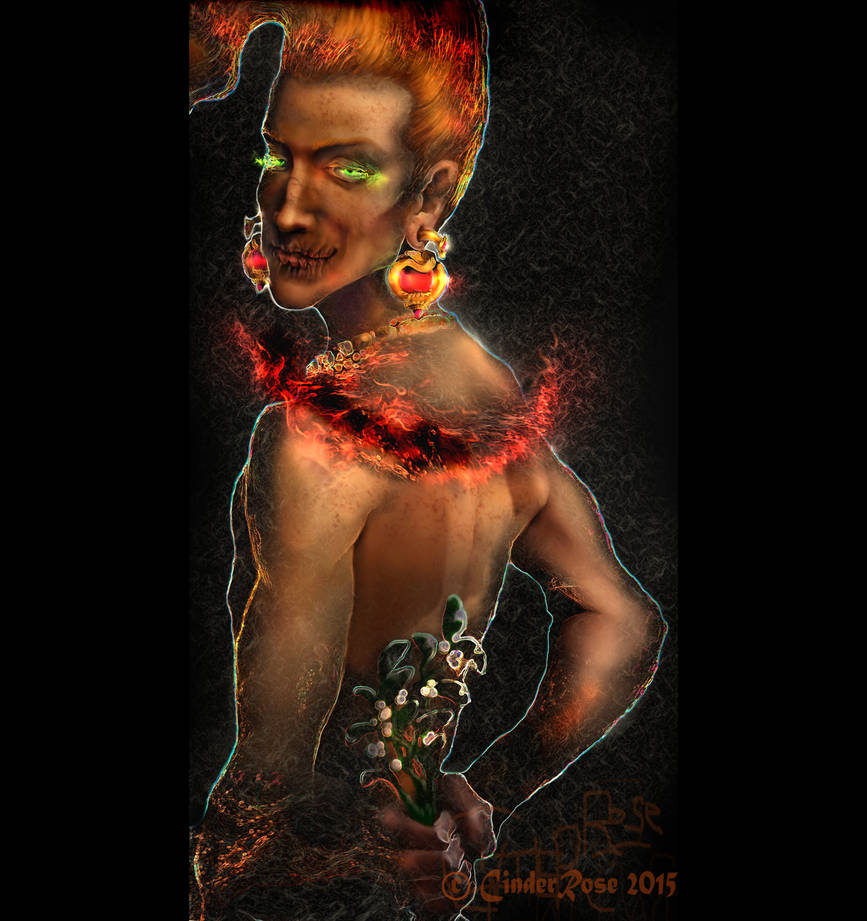 The above image is Loki in his guise as Scarlip, a name he earned when he kept the dwarves from taking his head when he lost a bet by claiming he hadn't promised them his neck. That led to them consenting, with great displeasure, to the sewing shut of Loki's mouth instead.
The next image is Loki in his guise as the Bound God, which is punishment for something he has done. Snorri conflates this with the myth of Baldr's death, but there is no scholastic evidence that the two stories were ever connected – Snorri forced a connection. Due to the myths of other European cultures (and all of them trace back to the original Indo-European mythology), it is more likely that this is a punishment Loki endures in a manner similar to Prometheus – probably for similar reasons.
The above image is a great rendition of Loki, and in this art, I see Loki in his guise as a solar god, responsible for bringing the warmth necessary to cultivate growth. While he is often depicted as a god of fire, the sun itself is the embodiment of fire. It is due to his aspect as a solar god that I associate him with the summer.
That said, I also see within him his aspect as a god of water and ice, and therefore he can also be considered a god of winter. He is, perhaps, best understood as a harbinger of the seasonal changes. The ancient Norse only perceived two seasons – winter and summer – so it makes sense then that Loki would have both a summer and a winter form. The following art is the one I consider the best rendition of Loki in a winter guise.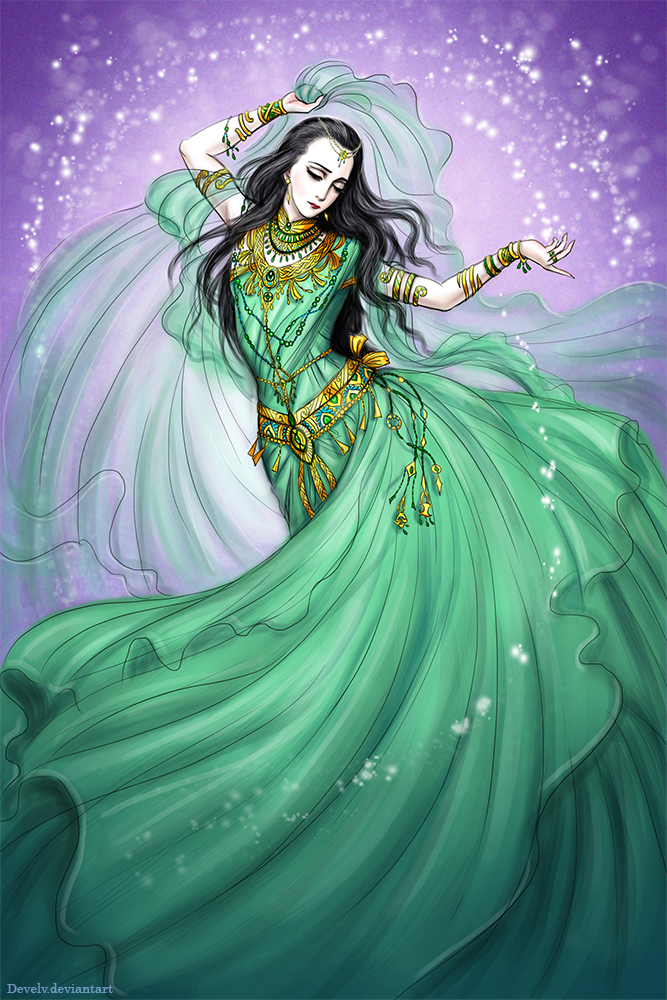 There are many, many faces of Loki, and none of us will ever see all of them. The glimpses we do get into Lodur's many facets are the reward we get for the work we do for and with him. To walk with any god is a privilege and an honor, more so when the god is as ancient as Loki is, and it is not an honor that I will ever take lightly.